DIRECTORS
Our team is your team. We keep things real and simple. Get to know your team below.
Director
Ankit Dahiya
Ankit loves telling stories and has a distinctive way of doing so. His stories often culminate in something profound, comical, or dash of both. He sees every project as a challenge to push the envelope further. Ankit studied IT and Assisted Sujoy Ghosh before he started directing commercials. Ankit has won a silver at the Cannes Health Lions (2018) for Mahindra Rise 'Sehat Ka Batua'. He is also an entertainer with his love for guitar and piano.
Director
Tiyash Sen
Tiyash is is a Director, Cinematographer and Editor. He edits most of his films depending on the bandwidth. He has a Master's degree in Cinematography from Academy of Film, Television and Performing Arts (FAMU) Prague, Czech Republic.. His right-brain creativity and left-brain logic often join forces to build the foundation for his films. On special occasions Tiyash can be found as an avid home Chef in his kitchen making some lip smacking foods or playing Violin and Guitar entertaining everyone.
Director
Abdeali Pedhiwala
A volatile Director where humour, quirk and nuances with the characters of his films describes his work best. He worked with DDB Mudra, Bang Bang Films and Prime Focus before becoming a full time Director. Abdeali's transition into direction seemed inevitable. Often the characters in his films can be seen from all walks of life including non- actors. Some of his films has made its mark in Cannes, Kyoorius and Spikes Asia. Abdeali is also a Sketch artist, bonsai artist and an Urban gardener when he is not working on a film.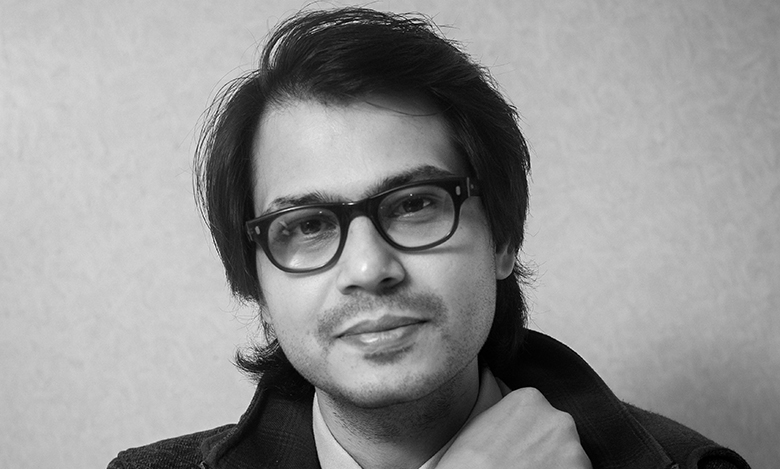 Director
Saad Nawab
Director's Guild of America (DGA) award winner Saad Nawab's journey to be a storyteller of consequence has led him from his life from Middle East to his MFA Degree from College of Motion Picture arts at Florida State University. He resided and worked in New York before moving back to Mumbai where he indulges in Direction and Editing. Since then, he has embarked on another journey in search of a mythical book of untold stories that might be the key to changing the course of his undefined future. Saad's film "Frankenstein's Light" has played and won awards in film festivals across the America, Asia & Europe.
Director
Aditya Apastamb
Aditya a graduate in Film-making specialised in Direction from Whistling Woods International, Mumbai. He is always ready for new challenges, unafraid of jumping into the process to offer creative solutions that helps to tell the story better every time. Aditya has been behind the camera since he could hold one. His student diploma film 'Forever' was selected for National film Awards in the short film (Fiction) category. His Film Pepsi Crash for IPL 2015 was the pan India winner.
Director
Vineeth Nair
A storyteller, an engineer and a self-proclaimed "cinema futurist" at heart. Vineeth has edited over 300 commercials while working with Prime Focus and After Studios. If you happen to stop by the Whizzy Films office, Vineeth's likely either polishing up a commercial or designing software architecture for video production. Vineeth's authentic passion has a ripple effect that sparks a creative energy and experimental mindset throughout the entire team.